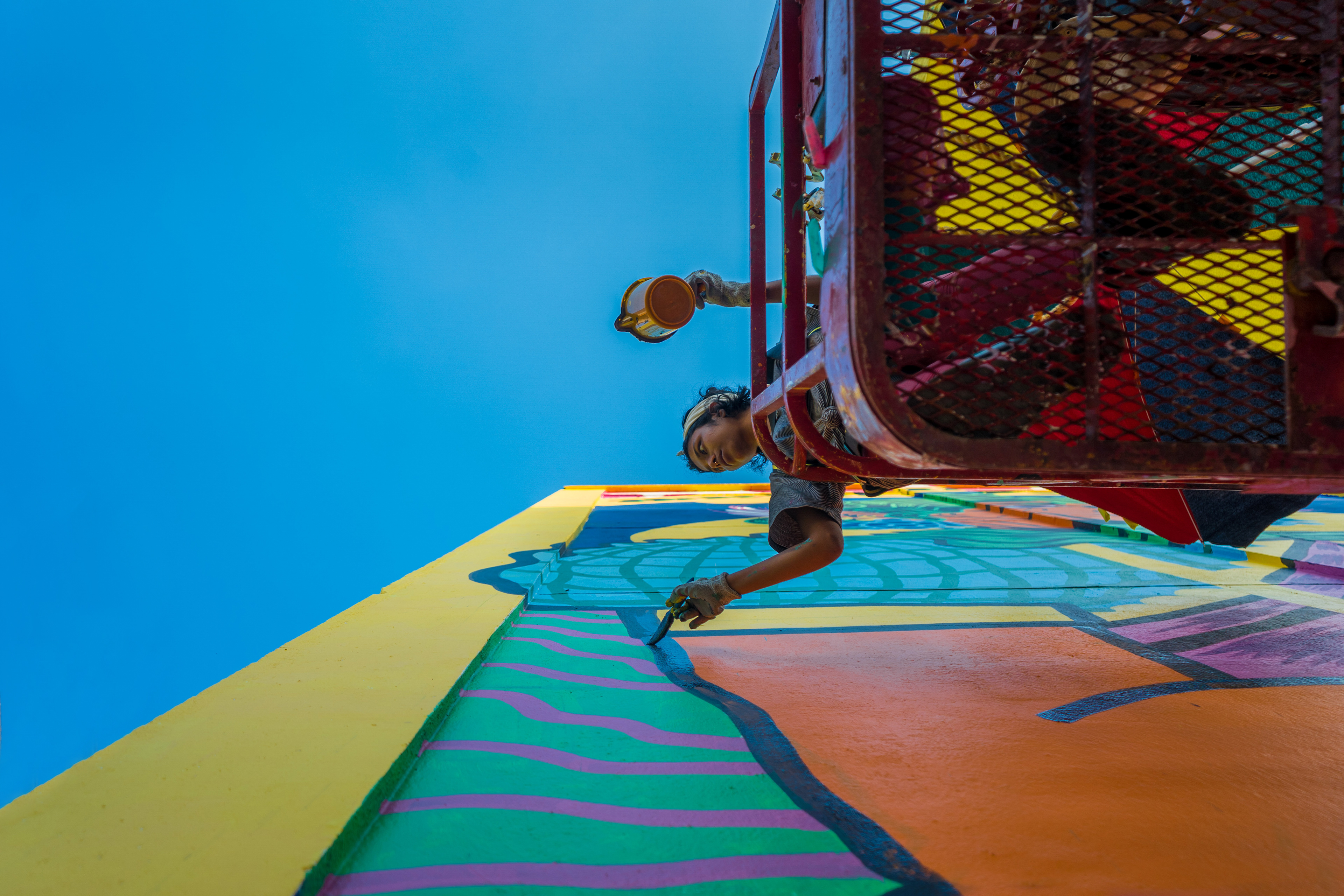 Osheen Siva is an illustrator and artist from South India, currently based in Goa. She experiments with digital as well as traditional mediums. 

Having grown up in a mixed environment between Taiwan, China and India her works strive to decipher the question of identity and belonging. Gender and its intersection with society and technology in junction with nature, cosmology, dreams and nightmares play a major role in her works as well.
Past clients have included - New Yorker, Vans, Converse, Levis, LennyLetter, Verve Magazine, Royal Enfield, Sofar, Medium, Decolonize Fest among others.
Features
Buzzfeed India
2020

Creative Gaga
2020
Pool Magazine
2020
Vogue India
2020
Girl Club Asia
2019
Paper Planes
2019
Design Fabric
2018
Platform
2017
Exhibitions
Serendipity Arts Festival       
GOA 2019
St-Art India       
NEW DELHI 2019
Irregulars Art Fair     
NEW DELHI 2019
Gaysi Zine Bazaar       
NEW DELHI 2019
Indianama      
NEW DELHI 2018
New York Asian Film Festival     
NEW YORK 2018
Irregulars Art Fair      

NEW DELHI 2018                                                                                                                                                                
London Design Week     

LONDON

 

2017
Eyemyth Festival    
BOMBAY 2017
Ctrl+Alt+Del Festival    
BOMBAY 2017
JugMug Art Project      
NEW DELHI 2017
Pond Brewhouse      
NEW DELHI 2016
Auroville Film Festival    
AUROVILLE 2015
Residencies
Fearless Collective 
SRI LANKA 2020
Museum Next Door 
JEJU ISLAND, SOUTH KOREA 2019
Contact
OSHEENSIVA@GMAIL.COM
+91 8056636979 (INDIA)